Iris Apfel: Bright Old Things
Ahead of Iris film release in the UK, we're celebrating the talent and style of wise, wizened creatives.
---
1. Iris Apfel

Iris Apfel, "geriatric style" star and darling of the SS15 Kate Spade campaign has become a cult icon of late, inspiring all ages with her eclectic aesthetic and creative flair. Born in Queens, Apfel ran Old World Weavers with her husband until 1992, simultaneously establishing herself as one of New York's most glamourous residents. It was at the ripe old age of 80 that she became a real sensation though, after a celebratory exhibition at the Met skyrocketed her to stardom. In 2014 she was spotlighted in Lina Plioplyte's and Ari Cohen's Advanced Style documentary and is set to electrify screens this summer with a new documentary of her own.
---

2. Vivienne Westwood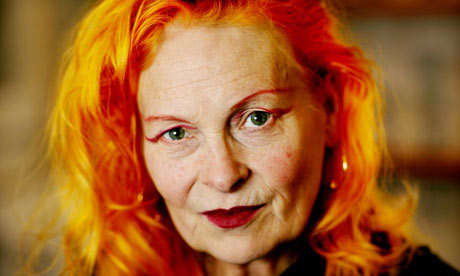 If there's anyone that truly deserves the title of Bright Old Thing it's Dame Vivienne Westwood. Aged 73, Westwood continues to push the boundaries of fashion. A champion for the environment and a political activist, Vivienne Westwood is above all an incredibly gifted fashion designer. In an age of image appropriation, where nostalgia infiltrates the collection of many a young designer, Westwood manages to debunk this borrowing culture, creating genuinely original couture.
---

3. Anjelica Huston


The Anjelica Huston Gap campaign caused a sensation last year. Under the slogan 'Dress Normal', the brand promoted Huston as a woman who embodies natural glamour. With an eternal twinkle in her eye, its no surprise that Huston was chosen to lead the campaign: this star of many Wes Anderson films, Prizzi's Honour and The Addams Family continues to captivate new audiences and old admirers alike.
---

4. Catherine Deneuve




At the admirable age of 71, Marc Jacobs muse and Dancer in the Dark star Catherine Deneuve fronted the Louis Vuitton 2014 campaign. Daring to tread where even angels might fear, Deneuve starred in the campaign alongside supermodel Gisele Bündchen, director Sofia Coppola and model Edie Campbell. A bright and brave old thing indeed.


---

5. Karl Lagerfeld




One cannot round up a collection of wizened stars without plucking Karl Lagerfeld, creative director of Chanel, from the crowd. The designer, who once said "I have no human feelings", is one of the most iconic designers in fashion. Continuing to produce some of the most talked about events in fashion, Lagerfeld is a creative supernova and who blasts younger talent out of the water.
---

6. Linda Rodin



Stylist extraordinaire Rodin has a flair for statement items and sharp outfits, thanks in part to her mother who owned an antique shop. A fashion veteran after 40 years in the industry, at 65 Linda launched an eponymous skincare range and has also featured in the Ari Seth Cohen documentary
Advanced Style .



---
7. Joan Didion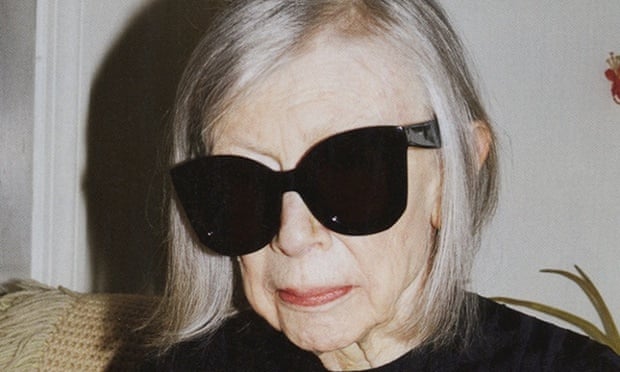 Fiction writer, essayist and now
Céline star,
Joan Didion
is a woman overthrowing any stigmas surrounding old age. Last year the writer fronted
Céline's SS15
campaign and was shot by photographer Juergen Teller. These were photographs that captured a bygone spirit of rock and roll, oozing effortless chic and elegant indifference.Given that Didion is the author of iconic 60s memoire
Slouching Towards Bethlehem
we confess that her position as cover star was surprising only that it took the world so long.
---

8. Bill Murray




A Culture Whisper favourite, Bill Murray grows more glorious with age. Murray continues to receive critical acclaim for his roles, with an enjoyable performance last year in St Vincent. With the help of Wes Anderson, Bill Murray has become a bastion of hipster style, capturing the spirit of the alternative movement in both it's melancholy and celebratory forms.
---
9. Anne Carson


A lyrical and evocative poet, Anne Carson's fashion style is as refined as her form. With a look that is understated, androgynous and often includes a statement pair of glasses, Carson is also the first woman to have won the TS Eliot Prize for Poetry, has twice been shortlisted for the National Book Critics Circle Award and was made a MacArthur Fellow in 2000. In short, she is a formidable force on and off the page.