A Modern Master: Alexander McQueen Remembered
EDITOR'S PICK: As a McQueen London sample sale opens in Shoreditch today ahead of 2015's retrospective at the V&A, Alexander McQueen is remembered.
As a spectacular
three-day McQueen sample sale
comes to
Shoreditch Town Hall
, ahead of the anticipated retrospective
Alexander McQueen: Savage Beauty
next spring, we take a moment to celebrate the much-loved, much-missed Lee Alexander McQueen.
Over at th
e V&A,
Savage Beauty
will be one of 2015's greatest cultural highlights. At the
Met, New York
, it became one of the Museum's
top ten most visited exhibitions in history
. From his 1992 MA pieces, to his unfinished 2010 A/W collection, the curators have selected the most iconic pieces from his weighty oeuvre. Presented in the lavish, grotesque style of his runway shows, this celebration will be worthy of the man who declared:
"I want to empower women. I want people to be afraid of the women I dress."
McQueen the Man

McQueen committed suicide in 2010; a loss which rocked Fashion and triggered a global cry of grief. His legacy left an indelible mark on the industry.
"His influence is simply everywhere. He is everywhere"
asserts Vogue's Editor in Chief; high praise from the woman known as Nuclear Wintour.
The son of a taxi driver, he was born in London's East End in 1969. McQueen showed an early fascination with couture, making dresses for his three sisters from a young age. The budding designer left school aged 16 in 1985 to serve several apprenticeships on
Savile Row
, including with tailors
Gieves & Hawkes
, where he reportedly once embroidered a suit for the
Prince of Wales
with the words "I am a c**t" in the lining. Having secured a reputation for impeccable tailoring, he moved on to study Fashion Design at Central
St Martin's
.
McQueen hit the big-time when fashion icon and stylist
Isabella blow
decided to purchase his entire degree collection, so enraptured was she by his
1992 graduation show
. Paying off the £5,000 bill in £100 weekly instalments, Blow soon became his loyal patron and friend until her own untimely death in 2007, after which she was buried in a red and gold brocade McQueen gown.

LMVH President Bernard Arnault snapped McQueen up to head Givenchy in 1996 (succeeding John Galliano). The designer started as he wished to go on, insulting the founder by calling him 'irrelevant'. Several years and a few controversial stunts later (namely including double amputee model Aimee Mullins walking on intricately carved wooden legs down the catwalk), he left the house in 2001, ready to unleash his unbridled creativity.


McQueen the Designer

It didn't take him long to earn his lasting reputation as 'l'enfant terrible
'
of the industry, shaking up the status quo with his '
bumster
' (fairly self-explanatory) trousers and unforgettable '
Highland Rape'
collection.
With a taste for grotesquerie, McQueen championed drama and darkness. There was a fair amount of Romance in his designs, but Death was the constant theme: he recreated a shipwreck in his spring 2003 runway show, a human chess game for spring 2005 and, of course, saw his skull design become one of the most copied prints ever. Many also noted that the focus on the afterlife in his final collection (left 80% complete before his death) made it somewhat difficult to watch.
Perhaps his most famous catwalk moment came with his S/S collection of 2001, named
VOSS
. An enormous glass box sat in the centre of the room, dark and apparently empty, as the space outside it was brightly lit. The audience sat and watched its own reflection (much to McQueen's glee) for over an hour. Finally, when the show began, the lights came on inside the glass case, revealing the interior to be filled with moths and featuring a naked model splayed on a chaise longue with her face obscured by a gas mask. The glass walls then fell away and smashed on the ground.
A man that shocked and delighted in equal measure, in his short lifetime he won
four British Designer of the Year awards
(was one of the youngest to ever win one too), was awarded a
CBE
and took home the
CFDA's International Designer of the Year award
in 2003.
Thankfully, his legacy prevails; with his label (currently headed up by
Sarah Burton
) still churning out the most sought-after creations in the industry, not least the wedding dress of the
Duchess of Cambridge
.
Here is a selection of our favourite McQueen designs:
A/W 2009: The Horn of Plenty Collection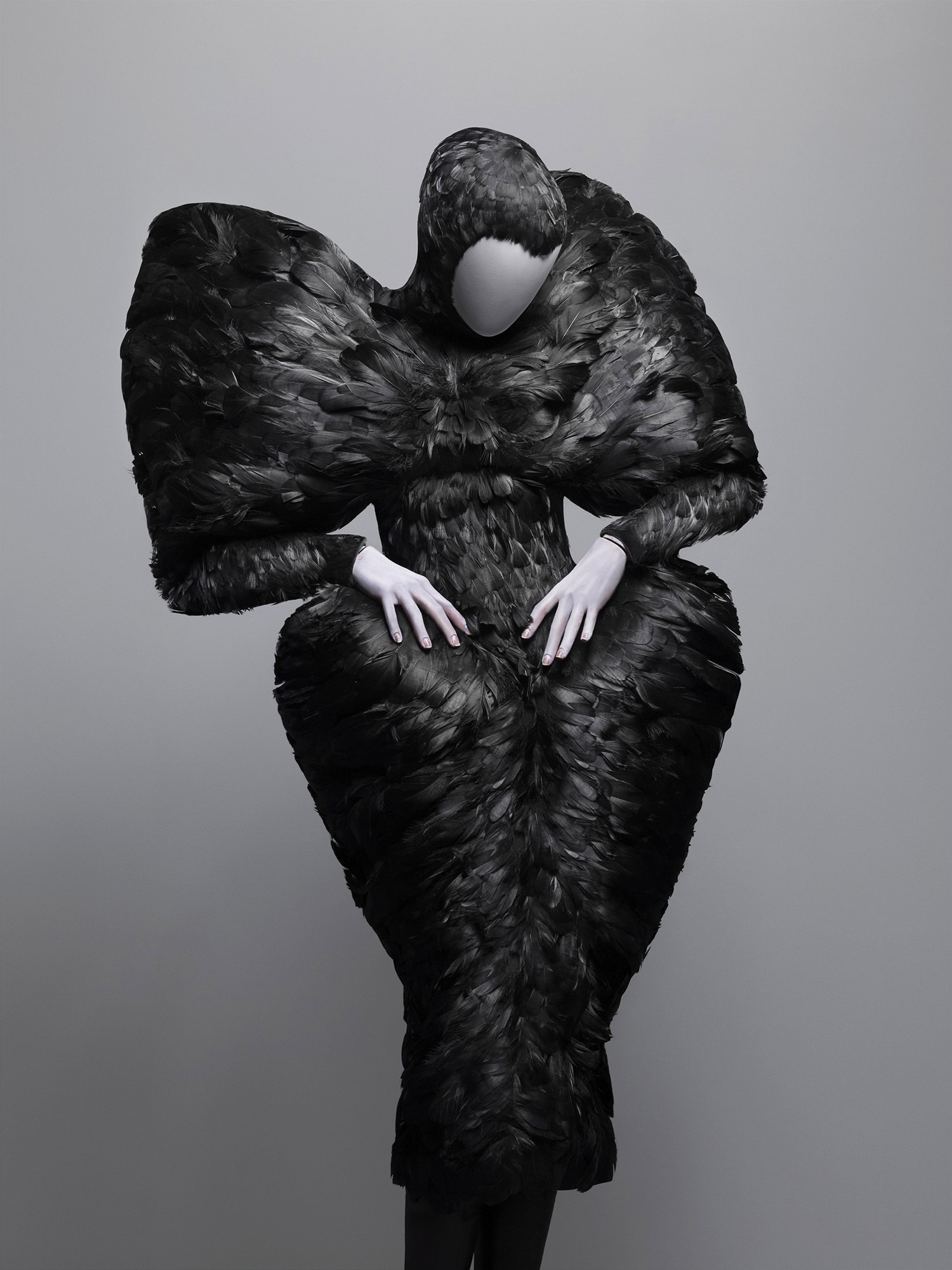 A/W 2006: Widows of Culloden Collection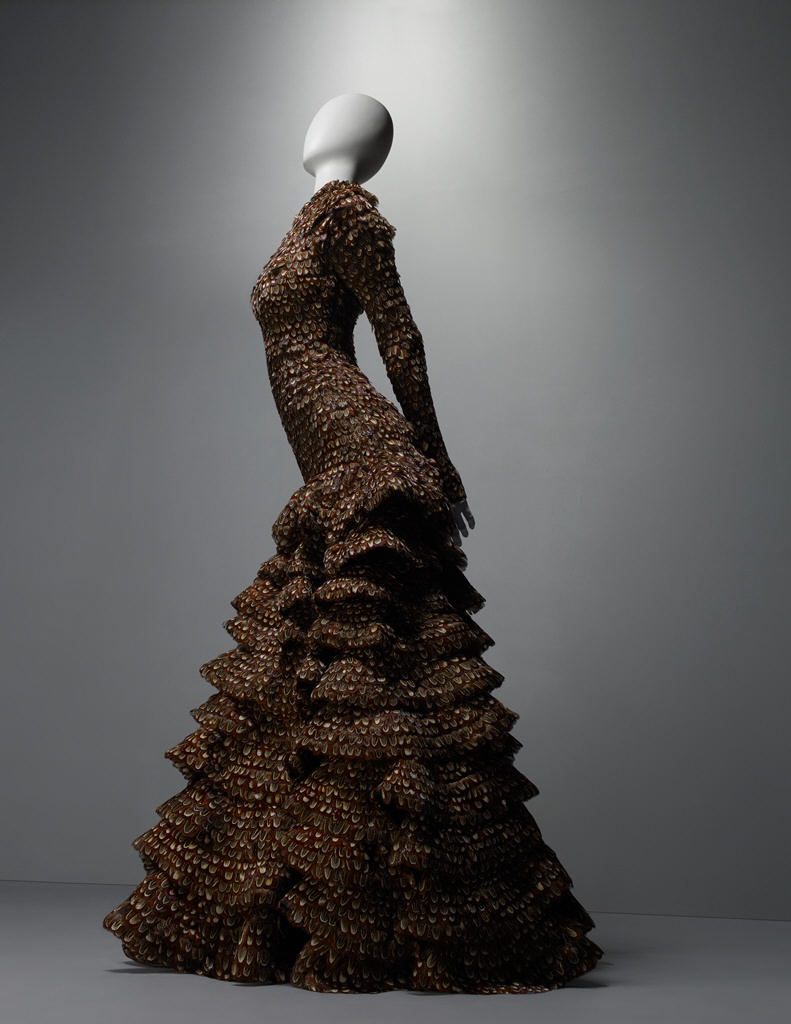 S/S 2010: 10-inch Armadillo Shoes
A/W 2009: "The Girl Who Lived in the Tree"
1992 Graduation collection: "Jack The Ripper Stalks His Victims"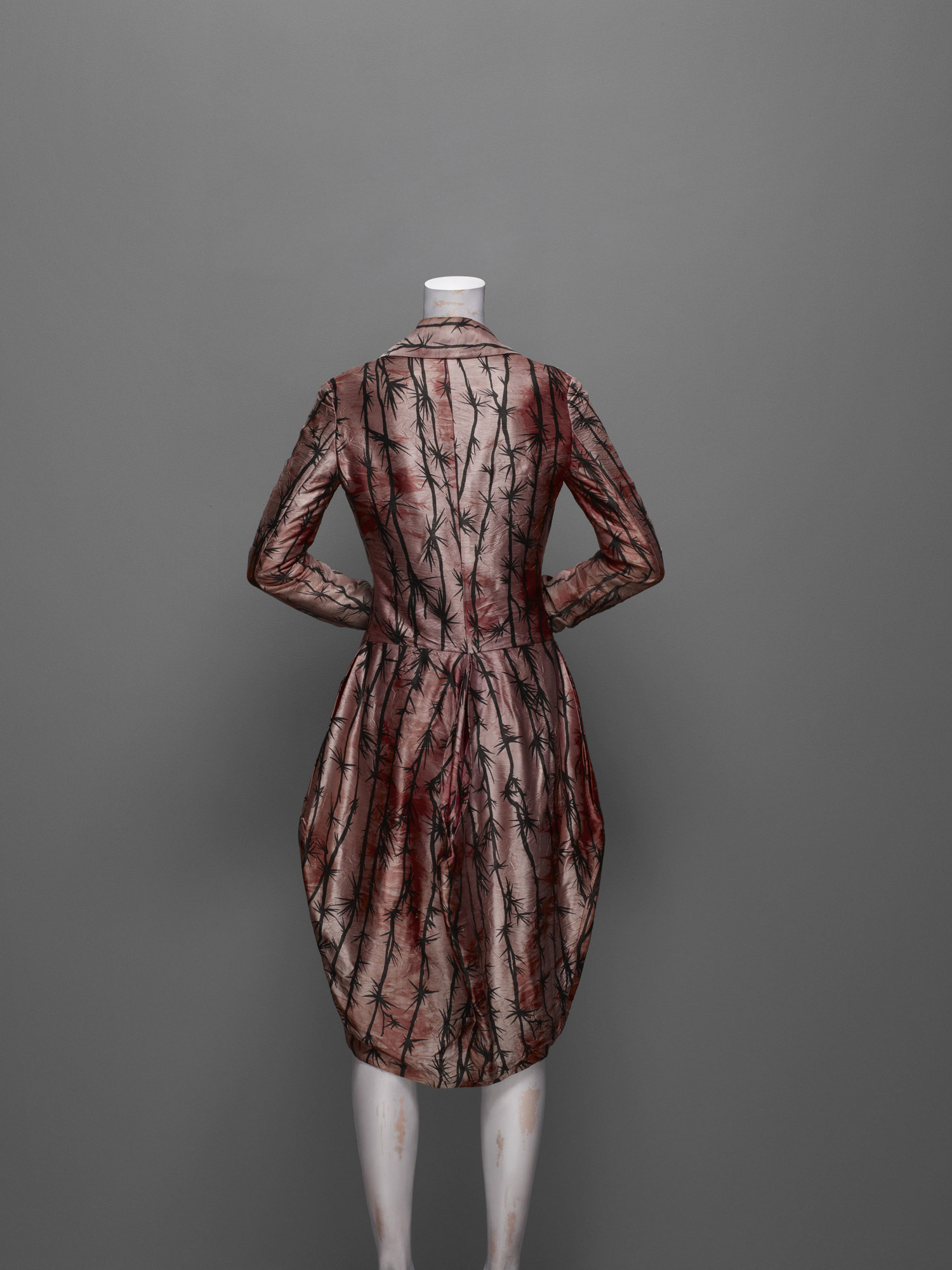 A/W 1995: Highland Rape Collection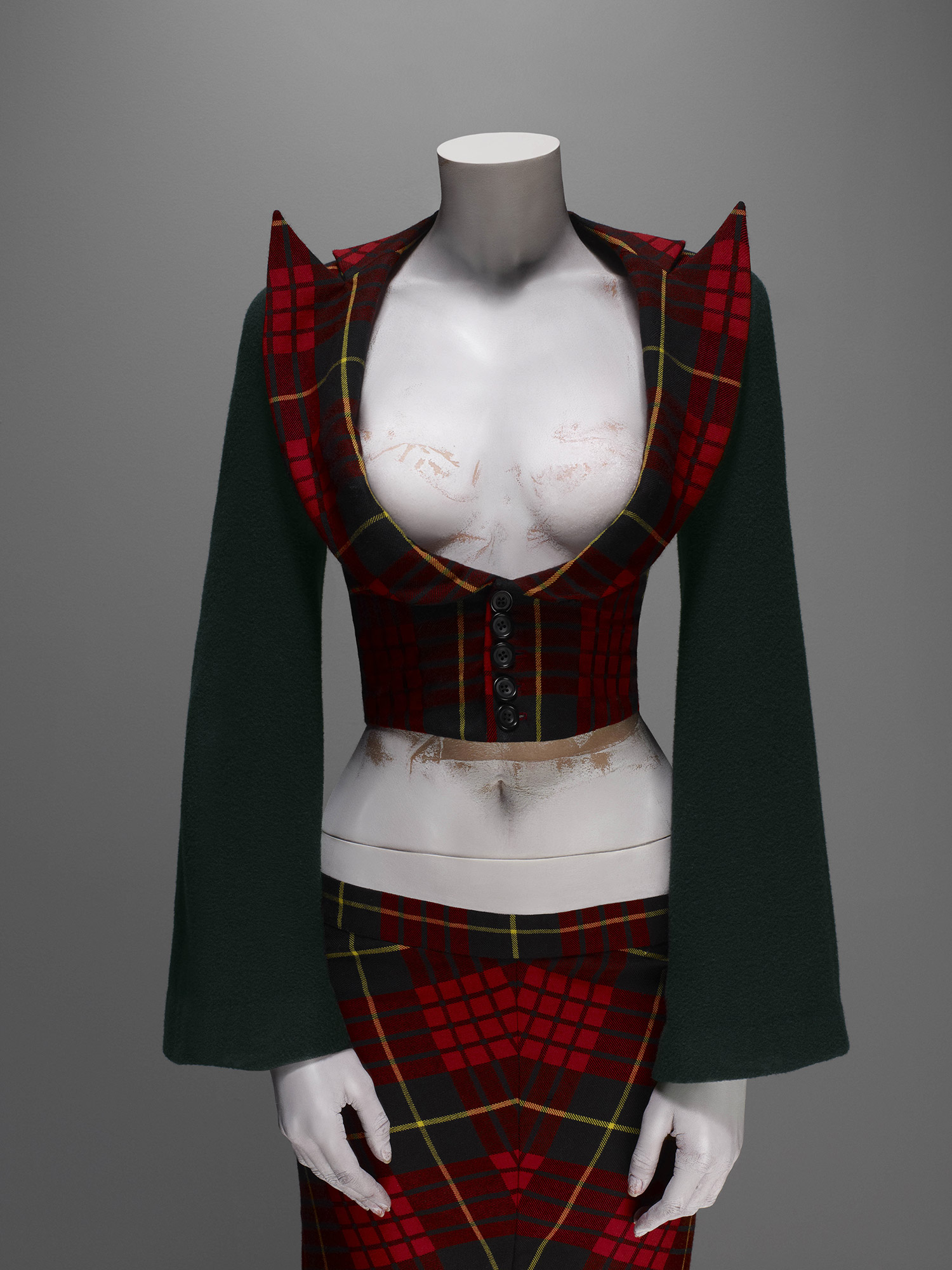 A/W 2006: Widows of Culloden Antler Dress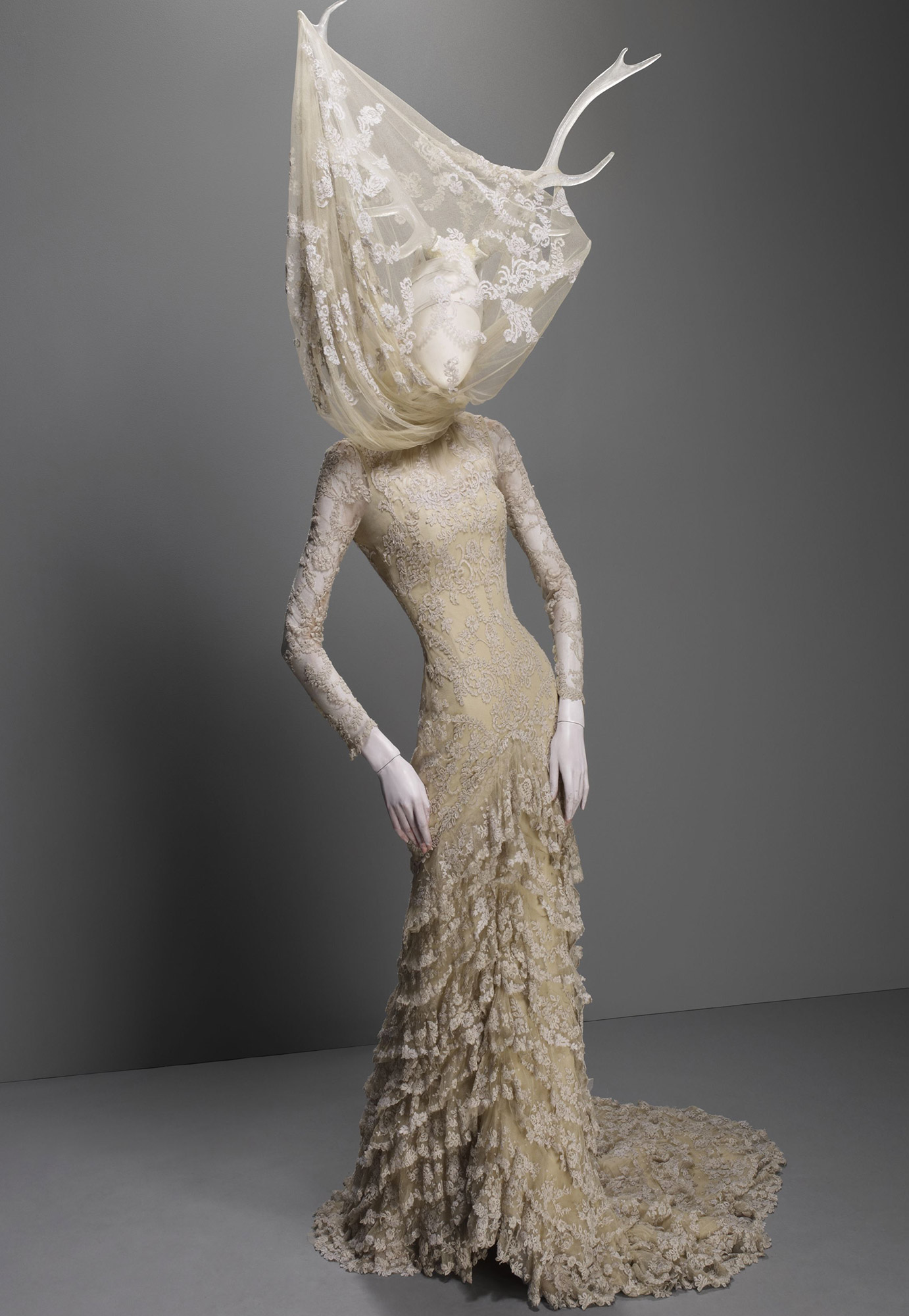 S/S 2007: Sarabande Collection